Overview
Our Maternal-Fetal Medicine experts care for women with complicated pregnancies. On the other side of the spectrum, our Northwest Hospital Midwives Clinic specialize in assisting normal, uncomplicated births.
Strong relationships with other specialties allow us to provide highly specialized and seamless care to our patients. We are known nationally for our high level of service and quality in resident and fellow education. 
Our mission and vision
To provide access to the best healthcare for all women and their fetuses in the state of Washington and the WWAMI region
To be leaders, to innovate, adapt, and find new ways to improve maternal and fetal outcomes
To export new clinical knowledge to the UW Medicine community and WWAMI region
To educate and be mentors for the next generation of physicians and health care providers
To engage in creative interdisciplinary clinical care and cutting edge research
To be a Center of Excellence in critical care obstetrics, complex maternal conditions, perinatal/prenatal diagnosis, and obstetrical imaging
To be the program of choice in the WWAMI region for referring providers, patients, and insurers
To be leaders in best practices and translational research
What we do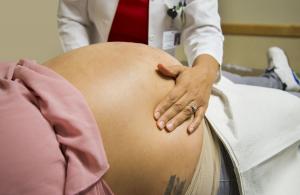 We are high-risk pregnancy experts who treat mothers who face unexpected problems that develop during pregnancy, such as early labor, bleeding, or high blood pressure. We are highly trained specialists with advanced knowledge and training in medical, surgical, obstetrical, fetal and genetic complications of pregnancy. 
We currently have fifteen Maternal-Fetal Medicine faculty, six Northwest Hospital midwives, four mid-level providers, and five fellows.
Subspecialties
Diabetes in pregnancy
Prematurity prevention in multiple gestations
Hypertension and pregnancy
Infectious disease, HIV in pregnancy
Perinatal genetics counseling
Prenatal diagnosis and fetal therapy
Complex maternal diseases

solid organ transplantation
maternal genetic disorders
cystic fibrosis
adult congenital heart
autoimmune
hematologic

Second-trimester termination program for fetal anomalies and complex maternal conditions
Research 
We are also engaged in a broad range of research subjects from hypertension in pregnancy, to microchimerism and preeclampsia, and preterm labor and birth
Our Team
Our faculty in the Division of Maternal-Fetal Medicine are:
The Maternal and Infant Care Clinic at UWMC-Montlake
Excellent midwifery care by:
The UWMC-Northwest Midwives Clinic
Excellent care provided by:
Where we are
Our faculty practice at several sites across Washington, and are continuing to expand our care and services to patients throughout the region.
Locations