Overview
Sub-Internships from July through January are reserved for those students planning on applying to the UW OB/GYN Residency Program.
We welcome and encourage any interested students from other institutions to consider an "away" elective at University of Washington Department of OB/GYN. This will give you the opportunity to meet many of our residents and faculty and to evaluate our residency program. At the same time, this will give us an opportunity to meet you. The electives that are offered are 681 Gynecologic Oncology and 682 High Risk OB (course details are found under '4th Year Courses'). If you are interested, please go to the UW Visiting Student Clinical Elective Program to determine requirements and to apply.

Please include in your initial application, an official USMLE Step 1 and 2, if completed, score report and performance in 3rd year core clerkships. This information will be used to determine which visiting students will be offered one of our limited prime summer and autumn slots. Due to the limited number, we will not be able to offer electives to international students. We require a minimum of three clinical honors, a Pass on both USMLE and Complex on 1st try and PASS on USMLE Step 2 on 1st try.
For the Academic year 2023 – 2024, due to high numbers of current University of Washington 3rd and 4th year students needing to receive OB/GYN education, we will be closed to visiting students, with the exception of those students applying for our Diversity Sub-Internship (see below)
UW Ob/GYN Diversity Sub-Internship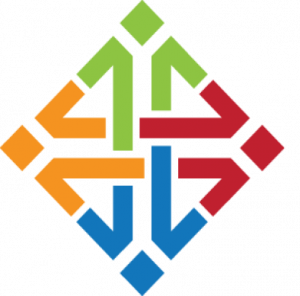 The Diversity Sub-Internship is a funded experience designed to give two students from diverse backgrounds the opportunity to experience the outstanding training that is available in the Department of Obstetrics and Gynecology at the University of Washington.
The University of Washington Medical Center serves a diverse group of patients from the five-state region of Washington, Wyoming, Alaska, Montana, Idaho (WWAMI). We care for a substantial population of urban and rural underserved patients from a variety of socioeconomic and racial/ethnic backgrounds.
In this OB/GYN course, students will spend four weeks rotating on one of our various services, including High Risk Obstetrics 682 and Gynecologic Oncology 681. This sub-internship will be largely housed at the University of Washington Medical Center
Students will participate in daily clinical services and will also have the opportunity to attend resident teaching sessions, such as Grand Rounds and Morbidity and Mortality conference. In addition, students will have the opportunity to meet frequently with key members of the department including the Chair and Residency Program Director.
WHO SHOULD APPLY
Competitive applicants for the Department of OB/GYN Diversity Sub-Internship will have demonstrated academic excellence, as well as strong leadership and extracurricular experience, such as involvement in activities that have made an impact on the care of underserved patients.
Applicants should have a background that offers diversity in the health care setting.
Preference will be given to those who will be full-time fourth-year students who plan to apply for a residency in OB/GYN and are in good standing at an LCME-accredited medical school.
APPLICATION REQUIREMENTS
Applicants must be on track to complete all required clerkships through their home medical school prior to beginning this internship. Funded Visiting Student positions will be available during the months of late July though late October. Qualified students will be invited for a residency interview during their rotation. 
Funding includes a stipend of up to $1,500 to cover housing and travel costs.
HOW TO APPLY
Submit the following documents
Applications will be reviewed by members of the Department's Diversity Committee. Applications are due by May 1st and selected applicants will be notified by June 1st. Applicants not selected for the funded pool may, if interested, be entered to be considered into the general pool of applicants for visiting rotations.
Please submit your application materials and forward any questions to: OB/GYN Clerkship Administrator at obclerk@uw.edu