Overview
Our graduates go on to have fulfilling careers, and many become leaders and educators in their community and clinical practices, academics or research, or their chosen subspecialty fields. We are proud of our trainees – they are intellectually curious, motivated, skillful, and compassionate physicians. 
Notable characteristics of the program include our diverse clinical sites with high acuity and surgical volume. Close partnerships between the University of Washington and affiliate hospitals offers excellent breadth and depth for clinical training. Clinical sites include Seattle's county hospital and trauma center, a Veterans administration and Children's Hospital, community hospitals in rural and urban settings, and our tertiary care center at the University of Washington Montlake campus. Other key qualities of our program include longitudinal mentorship with faculty educators, clinicians, and researchers, an innovative simulation curriculum, and robust didactic sessions and research curriculum. Our department is passionate about excellence in patient-centered care, scholarship and advocacy in women's health, and reducing disparities for vulnerable populations.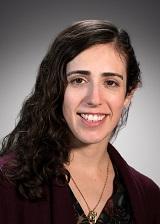 Mallory Kremer, MD
Assistant Professor and OB/GYN Residency Program Director
Our commitment to diversity
The Department of Obstetrics and Gynecology at the University of Washington is committed to an inclusive environment and to reducing inequities in patient care through education, research, leadership and excellence in clinical care. We strongly believe that diversity enriches training, scientific discovery and promotes the best healthcare.
Mission Statement
We strive to make this a program where people want to be. We want our residents to be successful professionally, and maintain humanity/sense of self despite the challenges inherent in residency training. Graduates will be prepared to safely enter independent practice, and to promote patient and community health. 
Program Overview
Fully accredited by the ACGME (2010) for 7 categorical positions per year
Well established, ACGME accredited fellowships in Gynecologic Oncology, Maternal-Fetal Medicine, Complex Family Planning, and Reproductive Endocrinology and Infertility
Robust academic department with 100+ clinical and research faculty, within the divisions of Gynecologic Oncology, Urogynecology, Complex Family Planning, Pediatric and Adolescent Gynecology, Reproductive Endocrinology and Infertility, Maternal Fetal Medicine, and Women's Health
Residency education and mentoring provided by a team of university based and community faculty

Teaching faculty at UW Medical Center (UWMC), a tertiary center serving a 5-state referral region, Harborview Medical Center (HMC), level 1 trauma center and burn unit, UW Northwest, Veterans Administration, and Seattle Children's Hospital

 

Volunteer teaching faculty at Swedish First Hill (Gynecologic Oncology, MIGs and MFM providers), Virginia Mason Seattle (MIGs faculty and fellows), and Yakima Memorial (Farm Workers Clinic and Generations generalist faculty)

 
Educational Offerings
Focused PGY1 orientation with longitudinal "Intern bootcamp" curriculum
Structured mentoring with resident and faculty "families" as well as class mentors
Protected weekly education time including Grand rounds, M&M and health equity quality conferences, "strip rounds", administrative and research time, and didactics sessions
Research curriculum with required resident research project presented in PGY4 year (clinical, quality, or education research projects)
Formalized health equity curriculum, with complex family planning training including abortion care
Excellent, in-depth surgical skills curriculum. FLS training. Access to high fidelity simulation center (WISH), include OB simulation drills for OB emergencies (eclampsia, hemorrhage, shoulder dystocia)
Global health certificate program
Growing midwife complement at UWMC