Overview
The University of Washington Department of Obstetrics and Gynecology recognizes the importance of mentorship at all levels, for all individuals, in all of our programs.
Vision
Improve the quality of women's health by mentoring the next generation of healthcare providers, educators, leaders, and scientists.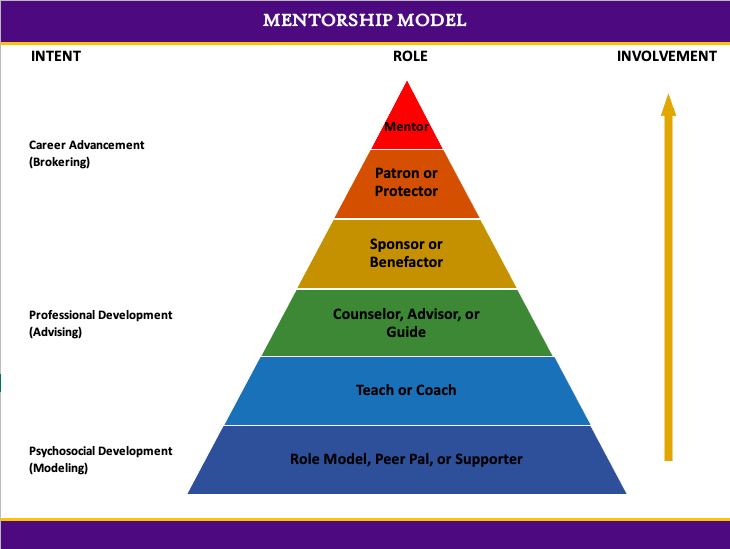 We recognize that providing mentorship is more than being a teacher, an advisor, a sponsor or a coach. Mentors can provide all of these things, but a true mentorship relationship is more. It is a bidirectional relationship and focuses on professional, career and personal development, is confidential, nonhierarchical, and is driven by the mentee's expressed needs. A mentorship relationship is founded on a mutual agenda that is agreed upon by the mentor and mentee. Although the mentor provides support for career advancement, the role of a mentor goes beyond that of a focused career advancement agenda.
We also recognize that good mentorship improves career satisfaction, promotes success of all faculty members, particularly women and those from minority groups, predicts promotion and productivity (increased research funding and publications), increases time clinician educators spend in scholarly activities and leads to improved satisfaction in work and personal life balance. Good mentorship will advance our teaching and science, promote leadership qualities and ultimately improve women's health care at our institution and beyond.

Mentorship Committee
The University of Washington Department of Obstetrics and Gynecology mentorship committee is responsible for:
guiding all faculty and trainees to develop individualized mentorship dyads or mentorship teams;
helping faculty and trainees make adjustments in their mentorship relationships should the need arise; and
providing a curriculum and discussion platform for attaining sound mentor and mentee skill sets
All members of the departmental mentorship leadership group are available for consultation should questions or problems arise. We have an established open-door policy. The work performed by this group is supported by the chair of the department, Dr. Barbara Goff, with additional University of Washington resources within the School of Medicine.