Overview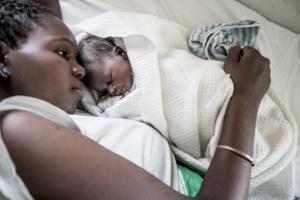 The UW Department of Ob/Gyn has a long history of collaboration, advocacy, research and training in global women's health. Our residency program is committed to broadening trainee's worldview of women's health care and training practitioners, researchers and leaders in Global Health. Seattle is an ideal setting for training in Global Health, given the endowed UW Dept of Global Health, PATH, The Bill & Melinda Gates Foundation, Center for Infectious Disease Research and the Fred Hutchinson Cancer Research Center. We have a comprehensive global health education, training and service curriculum for residents. Dr. Elizabeth Harrington leads the resident activities in global health.
Resident Training
David A. Eschenbach Global Health Track for OB/GYN Residents
The University of Washington (UW) David A. Eschenbach Global Health Track is designed for Ob/Gyn residents who are considering a career in global health and wish to continue global health research, program work, or teaching pursuits during and beyond residency. Ob/Gyn residents selecting this pathway during their first year will complete the UW Global Health Training Certificate (GHTC), which is offered across disciplines to all residents and fellows in training upon their completion of required Global Health training activities, including coursework, seminars, global elective and a capstone project. 
UW Integated Residency Global Health Leadership Course
Based in the Department of Global Health, this is a 1-month course designed for residents interested in careers in Global Health (GH) providing the skills necessary to become future leaders in this field. The course is available once a year and can be taken by those residents in the Global Health Pathway or by special approval. It is comprised of several different components, including field visits to local GH organizations, lectures, case-studies and small group discussions, and focuses on three major areas: 1) Global Health Knowledge, 2) Global Health Leadership Skills, and 3) Clinical Skills in Resource-Limited Settings.
Global Health Lecture Series
As part of the residency education curriculum a Global Health lecture series is given each spring. The series is topic and region based (e.g., HIV/STI, gender-based violence, cervical cancer) to provide context to broad issues in global women's health. The series includes a journal club and lectures by local experts from organizations like PATH, I-TECH, The Bill & Melinda Gates Foundation and Health Alliance International.
Global Health Educational Training in International Topics (GHET-IT)
GHET-IT is a new and innovative, monthly, evening global health educational curriculum. It is designed and implemented for UW residents of participating programs, and targets residents and faculty. The general goals of this curriculum are to provide a monthly venue for UW residents from a variety of programs to come together to discuss salient issues in global health with experts and to cover practical aspects of providing clinical care with a public health orientation in low-resource settings of developing countries.
http://depts.washington.edu/rfgh/curriculum/
Global Health Elective Experience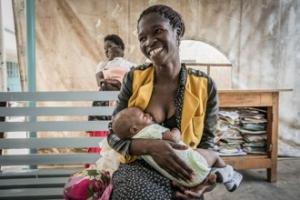 Residents in good clinical standing may have the opportunity to partake in a collaborative global health elective during their 4-week, third-year elective block. Our department partners with a site in Naivasha, Kenya, where residents can participate in clinical services and community projects.
Global Health Research
Our faculty are actively engaged in many organizations and in research dedicated to improving women's health in Africa, South America and Asia: preterm birth, hypertension in pregnancy (preeclampsia), utilization of mobile technologies to improve maternal and child health, ultrasound in pregnancy, family planning, infectious diseases, sexually transmitted infections, vaccine development/coverage, and community health. Residents are able to work with faculty on global health projects to fulfill their research requirement.
UW Global Center for Integrated Health of Women, Adolescents, and Children
UW Global WACh, the UW Global Center for Integrated Health of Women, Adolescents and Children, is an integrated effort between Global Health, Ob/Gyn and Pediatrics. Global WACh leads innovative research, education, and service to support sustainable improvements in the health of communities. 
http:www.depts.washington.edu/gwach/
UW OB/GYN Global Health Webpages
http://www.obgyn.uwmedicine.org (select Education & Training > Global Health)
http://globalhealth.washington.edu/academics/residents-fellows/
Global Health Elective Site
Naivasha, Kenya

Residents in good standing will have the opportunity to spend their 4-week elective time in Naivasha, Kenya, two hours outside of Nairobi. In partnership with trainees from the University of Nairobi, residents from all departments (Medicine, Ob/Gyn, Surgery, Pediatrics, etc.) will work under the supervision of a UW Internal Medicine Global Health Chief Resident based in Naivasha and alongside Kenyan physicians and health care providers. They will manage patients in outpatient and inpatient settings who present with medical problems commonly encountered in Kenya and work under the economic and social constraints that exist in low-income countries. Residents will also have a primary responsibility for providing clinical teaching to medical students, nurses, clinical officers and interns at the hospital. A new delivery unit services over 3,000 deliveries a year. Educational settings will include bedside teaching, presentations on specific topics, active participation in morning reports, review of journal articles, and curriculum development.
Faculty Currently Working Internationally
Our faculty participate in research and policy initiatives in more than two dozen countries.
Elizabeth Harrington, MD - Kenya - adolescents and reproductive health
David A. Eschenbach, MD - Kenya
Linda O'Eckert, MD - Kenya, Namibia, worldwide - policy development, HPV vaccine, cervical cancer screen guideline development
Michael G. Gravett, MD - Sub-Saharan Africa (Zamibia, Kenya), South Asia (India, Bangladesh) - adverse pregnancy outcimes including preterm birth, gestational diabetes, preeclampsia, and fetal growth disturbances
Florian Hladik, MD, PhD - Kenya, South Africa, Thailand - prevention and treatment of sexually transmitted diseases around the global, especially HIV
Kristina Adams-Waldorf, MD - Sweden, Caribbean, Latin and South America - pregnancy infections, ultrasound training
Elizabeth A. Bukusi, MBChB, MMed, MPH, PhD - Burundi, Kenya, Rwanda, Tanzania