What is the Center for Reproductive Science?
The Center for Reproductive Sciences (CRS) is a multidisciplinary unit, comprised of MDs and PhDs with expertise in maternal fetal medicine, reproductive biology, microbiology and computational biology. CRS faculty investigate various facets of immunology that affect the reproductive health of women including: the role of mucosal immunology in HIV/STI acquisition and treatment, infections in pregnancy and their implications for both mother and child, immune modulators of preterm labor and miscarriage, the maternal fetal interface and placental immunology, and immune mediators unique to specific female reproductive cancers.   The Center is committed to education and mentorship and has had postdoctoral students, ObGyn fellows, ObGyn resident trainees, medical students and undergraduate students working under the leadership of the various Principal Investigators.  A PhD Biostatistician and a PhD Epidemiologist from the Obstetrics and Gynecology Research Core team collaborate with CRS, adding to the multidisciplinary nature of the Center.
Who are the participating researchers?
All principal faculty members at present are members of the Department of Obstetrics and Gynecology. In addition, several of our faculty have adjunct appointments and senior roles in other research centers.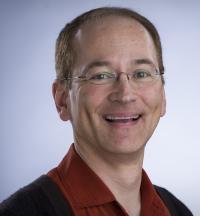 Florian Hladik, PhD, MD
Director of the Center for Reproductive Sciences
Research Professor, Department of Obstetrics and Gynecology
Division Chief, Research Division
Principal Investigators
Michael Gravett, MD, Professor
Kristina Adams Waldorf, MD, Professor
John B. Liao, MD, PhD, Associate Professor
Lucia Vojtech, PhD, Research Assistant Professor
Romel Mackelprang, PhD, Research Assistant Professor
Junior Faculty
Swati (Raj) Shree, MD,  Assistant Professor
Alisa Kachikis, MD, MS, Assistant Professor
German Gornalusse, PhD, Acting Assistant Professor
Stephen McCartney, MD, PhD, Assistant Professor