Overview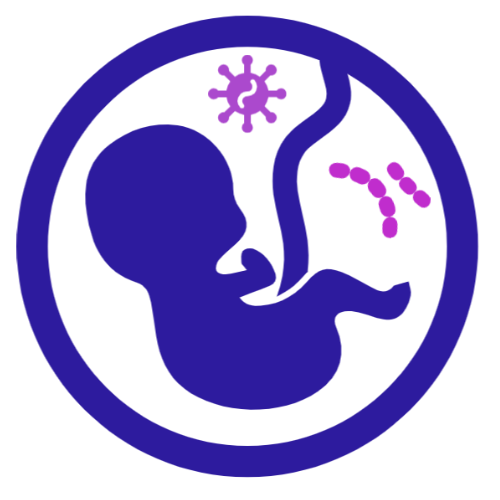 The Adams Waldorf Lab is part of the Center for Reproductive Sciences and the Center for Innate Immunity and Immune Disease at the University of Washington in Seattle.
Research
Contact
Kristina Adams Waldorf
Principal Investigator
adamsk@uw.edu
(206) 616-3975 (office phone for research inquiries only)
Hazel Huang
Lab Manager
hazelh6@uw.edu
Our studies typically leverage a strong team of clinical and basic science collaborators. Ongoing studies generally fall into five areas:
COVID-19 impact on pregnant and breastfeeding people
Group B Streptococcus as a cause of preterm birth and stillbirth
Zika virus as a cause of fetal brain injury
Influenza virus as a cause of maternal death, preterm birth, and stillbirth
Investigating vaccines & new drugs to prevent infectious disease, preterm birth, and stillbirth
Ongoing Studies and Social Media Campaigns
One Vax, Two Lives
National social media campaign to dispel myths about COVID-19 vaccination in pregnant and breastfeeding people. Visit website here.
Group B Streptococcus as a Cause of Preterm Birth and Severe Infections of the Newborn
We are currently recruiting subjects. For more information, please visit our study website.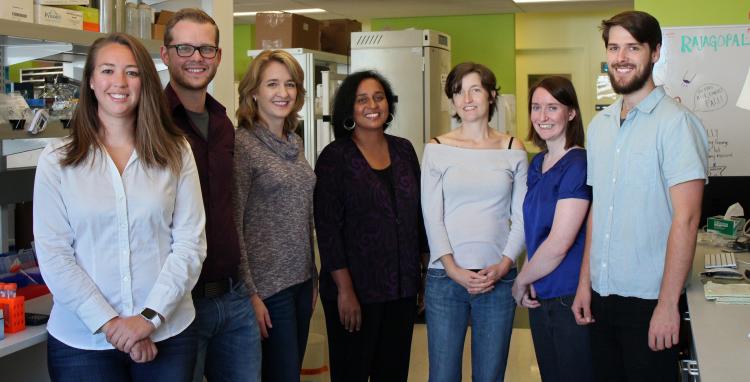 Support
We are grateful to current and past donors, who have funded the early work that led to bigger grants and discoveries in key areas like Group B Streptococcus infections in newborns, Zika virus therapies and the link between infection and autism.
Press
2023
Washington Post - Pregnant Women Aren't Getting the Vaccines They Need
2022
One Vax Two Lives Social Media and Research Program into Vaccine Hesitancy in Pregnancy (American Journal of Obstetrics & Gynecology article):
Webinar organizer and panelist in partnership with the National Black Leadership Commission on Health to address questions regarding COVID-19 vaccination in pregnancy
Meeting recording (access pass BHUW@032022)
Los Angeles Times - Coronavirus infection during pregnancy linked to brain development problems in babies
UW Medicine Newsroom - Making the case on social media for vaccination
BNR News - Are Covid-19 vaccines safe for pregnant and lactating women? 
BNR News - Dr. Kristina Adams Waldorf: Covid-19 vaccines are safe for pregnant and lactating women
2021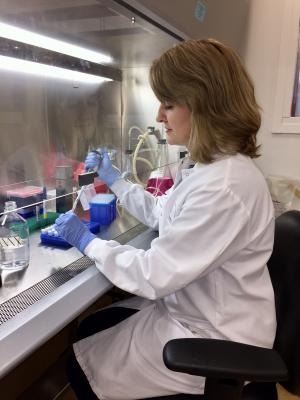 Q13 News - Health experts urge pregnant women to get vaccinated for COVID-19 right away
UW Science in Medicine Lecture - Infections Targeting Pregnancy: From Molecular Biology to Novel Therapies to Protect the Mother and Fetus
Health Conversations with Anna Smith Podcast - Infectious Diseases and Pregnancy
KOMO News - Pregnant women have 70 percent higher chance of contracting COVID-19, study says
CNN - Pregnant women are at a 70% higher risk for Covid-19 infection, study finds
Q13 Fox Seattle - Study: Pregnant women more likely to die of COVID-19
Healio - Zika 5 years later: Still much to learn as 'likely' future outbreak looms
2020
UW Medicine Thanks Tesla for Donation of N95 Masks - Greeting from Kristina Adams Waldorf, MD
KOMO 4 - Tesla donates 50,000 N95 masks to UW Medicine
Seattle Times - 50,000 N95 masks delivered to UW researcher's home thanks to Elon Musk, Tesla
2019
CNN - Exposure to infection increases risk for autism
2018
2016
2014
2013
Papers
Featured Research Articles (led or co-led by Adams Waldorf Lab)
Coleman M, Orvis A, Wu T-Y, Dacanay M, Merillat S, Ogle J, Baldessari A, Kretzer NM, Munson J, Boros-Rausch A, Shynlova S, Lye S, Rajagopal L, Adams Waldorf KM. A Broad Spectrum Chemokine Inhibitor Prevents Preterm Labor but not Microbial Invasion of the Amniotic Cavity or Neonatal Morbidity in a Nonhuman Primate Model. Front Immunol 2020 Apr 30;11:770. doi: 10.3389/fimmu.2020.00770. eCollection 2020.

PMCID: 

PMC7203489

Weed S, Liggitt HD, Johnson B, Tsai J, Beyer RP, Bammler TK, Kretzer NM, Parker E, Vanderhoeven JP, Bierle CJ, Rajagopal L, Adams Waldorf KM. MicroRNA Signature of Epithelial-mesenchymal Transition in Group B Streptococcal Infection of the Placental Chorioamniotic Membranes. J Infect Dis 2020; 71(15):879-881. PMID: 32296817. PMCID: PMC7184504

Walker CL, Ehinger N, Mason B, Oler E, Little M-T.E., Ohuma EO,

Papageorghiou

  AT, Nayeri U, Curry C, Adams Waldorf KM.

Predicting Zika Virus-Associated Congenital Injury by Fetal Growth Profile.

PLOS One

2020 May 13;15(5):e0233023.

PMCID: PMC7219748.

Lokken EM, Walker CL, Delaney S, Kachikis A, Kretzer NM, Erickson A, Resnick R, Vanderhoeven J, Hwang JK, Barnhart N, Rah J, McCartney SA, Ma KK, Huebner EM, Thomas C, Sheng JS, Paek BW, Retzlaff K, Kline CR, Munson J, Blain M, LaCourse S, Deutsch G, Adams Waldorf KM. Clinical Characteristics of 46 Pregnant Women with a SARS-CoV-2 Infection in Washington State. Am J Obstet Gynecol 2020 May 18. PMCID

: PMC7234933

Coleman M, Armistead B, Orvis A, Quach P, Brokaw A, Gendrin C, Ogle J, Merillat S, Dacanay M, Wu T-Y, Munson J, Baldessari A, Vornhagen J, Furuta A, Nguyen S, Adams Waldorf KM*, Rajagopal L*. Hyaluronidase impairs neutrophil function and promotes Group B Streptococcus invasion, cervical ripening and preterm labor in pregnant nonhuman primates. mBio

2020; Apr 3: 770

.

PMID: 32425945. PMCID: PMC7203489.

*co-corresponding authors

Shynlova O, Boros-Rausch, Adams Waldorf KM, Lye S. Decidual inflammation drives chemokine-mediated immune infiltration contributing to term labor. J Immunol 2021 Oct 15;207(8):2015-2026. PMCID: PMC8742659
Al-Haddad BJS et al. Long-term risk of neuropsychiatric disease after exposure to infection in utero. JAMA Psychiatry 2019 Mar 6.
Walker CL et al. Femur-sparing pattern of abnormal fetal growth in pregnant women from New York City after maternal Zika virus infection. Am J Obstet Gynecol 2018 Aug;219(2):187 e181-187 e120.
Adams Waldorf KM et al. Congenital Zika virus infection as a silent pathology with loss of neurogenic output in the fetal brain. Nat Med 2018 Mar;24(3):368-374.
Mitchell T et al. Evidence of cardiac involvement in the fetal inflammatory response syndrome: disruption of gene networks programming cardiac development in nonhuman primates. Am J Obstet Gynecol 2018 Apr;218(4):438 e431-438 e416.
Adams Waldorf KM et al. Fetal brain lesions after subcutaneous inoculation of Zika virus in a pregnant nonhuman primate. Nat Med 2016 Nov;22(11):1256-1259.
Adams Waldorf KM et al. Uterine overdistention induces preterm labor mediated by inflammation: observations in pregnant women and nonhuman primates. Am J Obstet Gynecol 2015 Dec;213(6):830 e831-830 e819.
Boldenow E et al. Group B Streptococcus circumvents neutrophils and neutrophil extracellular traps during amniotic cavity invasion and preterm labor. Sci Immunol 2016 Oct;1(4):aah4576.
Vanderhoeven JP et al. Group B streptococcal infection of the choriodecidua induces dysfunction of the cytokeratin network in amniotic epithelium: a pathway to membrane weakening. PLoS Pathog 2014 Mar;10(3):e1003920.
Adams Waldorf KM et al. Choriodecidual group B streptococcal inoculation induces fetal lung injury without intra-amniotic infection and preterm labor in Macaca nemestrina. PLoS One 2011 6(12):e28972.
Adams Waldorf KM et al. Pretreatment with toll-like receptor 4 antagonist inhibits lipopolysaccharide-induced preterm uterine contractility, cytokines, and prostaglandins in rhesus monkeys. Reprod Sci 2008 Feb;15(2):121-127.
Featured Review and Perspective Articles (led or co-led by Adams Waldorf Lab)
Nelson BR, Roby JA, Dobyns WB, Rajagopal L, Gale M, Adams Waldorf KM. Immune evasion strategies by Zika virus to infect the fetal eye and brain. Viral Immunol 2

020 Jan/Feb; 33(1):22-37.

PMCID: PMC6978768.
LaCourse S, John-Stewart G, Adams Waldorf KM.

Importance of inclusion of pregnant and breastfeeding women in COVID-19 therapeutic trials.

Clin Infect Dis 2020 Apr 15; ciaa444. DOI: 10.1093/cid/ciaa444. Online ahead of print.

PMCID: 

PMC7184504

Sharps MC, Hayes DJL, Lee S, Zou Z, Brady CA, Almoghrabi Y, Kerby A, Tamber KK, Jones CJ, Adams Waldorf KM, Heazell AEP.

a structured review of placental morphology and histopathological lesions associated with SARS-CoV-2 infection.

Placenta

2020; 101:13-29. PMCID: PMC7443324

McCartney SA, Kachikis A, Huebner EM, Walker CL, Chandrasekaran S, Adams Waldorf KM. Obesity as a contributor to immunopathology in pregnant and non-pregnant adults with COVID-19. Am J Repro Immunol 2020; Aug 11: e13320. PMID: 32779790. PMCID: PMC7435524
McCartney SA, Kapur R, Liggitt HD, Baldessari A, Coleman M, Orvis A, Ogle J, Katz R, Rajagopal L, Adams Waldorf KM. Cytokine response in amniotic fluid is a superior predictor of fetal lung injury compared to maternal plasma or placental histopathology in a nonhuman primate model. Am J Obstet Gynecol 2021 Jul;225(1):89.e1-89.e16. PMCID: PMC8254735.
Li M, Brokaw A, Furuta AM, Coler B, Obregon-Perko V, Chahroudi A, Wang H-Y, Permar SR, Hotchkiss CE, Golos T, Rajagopal L, Adams Waldorf KM. Nonhuman primate models to investigate mechanisms of infection-associated fetal and pediatric injury, teratogenesis and stillbirth. Front Genet 2021; 12(1054). PMCID: PMC8287178
Coler BS, Shynlova O, Boros-Rausch A, Lye S, McCartney S, Leimert KB, Xu W, Chemtob S, Olson D, Li M, Huebner E, Curtin A, Kachikis A, Savitsky L, Paul JW, Smith R, Adams Waldorf KM. Landscape of preterm birth therapeutics and a path forward. J Clin Med 2021 2021;10(13):2912. PMCID: PMC8268657
Brokaw A#, Furuta AM#, Dacanay M, Rajagopal L*, Adams Waldorf KM*. Bacterial and host determinants of group B Streptococcal vaginal colonization and ascending infection in pregnancy. Front Cell Infect Micro 2021; 11: 720789. PMCID: PMC8446444. *co-corresponding authors, #equal contribution
Furuta AM#, Brokaw A#, Manuel G, Marcell L, Dacanay M, Seepersaud R, Rajagopal L*, Adams Waldorf KM*. Bacterial and host determinants of group B Streptococcal infection of the neonate and infant. Front Micro 2022; 13 :820365. PMCID: PMC8899651. *co-corresponding authors, #equal contribution
Cervantes O, Cruz Talavera I, Every E, Coler B, Li M, Li A, Li H, Adams Waldorf K. Role of hormones in the pregnancy and sex-specific outcomes to infections with respiratory viruses. Immunol Rev. 2022 Jul; 308(1):123-148. PMID: 35373371; PMCID: PMC9189035.
Marcell L, Dokania E, Navia I, Baxter C, Crary I, Rutz S, Soto Monteverde MJ, Simlai S, Hernandez C, Huebner EM, Sanchez M, Cox E, Stonehill A, Koltai K, Adams Waldorf KM. One Vax Two Lives: A Social Media Campaign and Research Program to Address COVID-19 Vaccine Hesitancy in Pregnancy. Am J Obstet Gynecol. 2022 Jun 22:S0002-9378(22)00476-8. doi: 10.1016/j.ajog.2022.06.022. Epub ahead of print. PMID: 35752303; PMCID: PMC9221742.
Al-haddad BJS et al. The fetal origins of mental illness. Am J Obstet Gynecol 2019 Jun 15; doi: 10.1016/j.ajog.2019.06.013
Armistead B et al. Double Life of Group B Streptococcus: Asymptomatic Colonizer and Potent Pathogen. J Mol Biol 2019 Jan 31.
Walker CL et al. Zika virus and the nonmicrocephalic fetus: why we should still worry. Am J Obstet Gynecol 2019 Jan;220(1):45-56.
Adams Waldorf KM et al. The Aftermath of Zika: Need for Long-Term Monitoring of Exposed Children. Trends Microbiol 2018 Sep;26(9):729-732.
Vornhagen J et al. Perinatal Group B Streptococcal Infections: Virulence Factors, Immunity, and Prevention Strategies. Trends Microbiol 2017 Nov;25(11):919-931.
Lannon SM et al. Synergy and interactions among biological pathways leading to preterm premature rupture of membranes. Reprod Sci 2014 Oct;21(10):1215-1227.
Adams Waldorf KM et al. Influence of infection during pregnancy on fetal development. Reproduction 2013 146(5):R151-162.
Adams Waldorf KM et al. Use of nonhuman primate models to investigate mechanisms of infection-associated preterm birth. BJOG 2011 Jan;118(2):136-144.
Adams KM et al. The changing maternal "self" hypothesis: a mechanism for maternal tolerance of the fetus. Placenta 2007 May-Jun;28(5-6):378-382.
Adams KM et al. Microchimerism: an investigative frontier in autoimmunity and transplantation. JAMA 2004 Mar 3;291(9):1127-1131. PMID14996783