MyPath: A Patient-Centered Web-Based Intervention to Improve Reproductive Planning for Women Veterans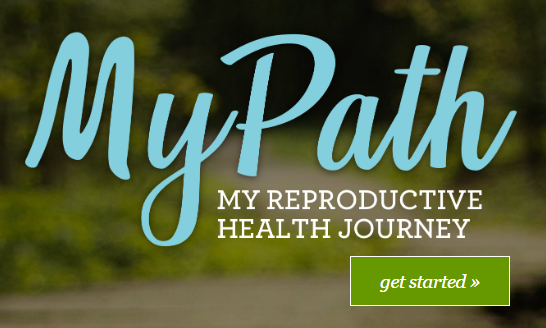 Principal Investigator
Lisa Callegari, MD, MPH
Funding Source
VA Health Services Research & Development
Background
Person-centered conversations about reproductive goals and desires are an integral part of preventive health but are often absent or fail to incorporate a person's values and preferences. Interventions are needed to improve both the frequency and quality of counseling about reproductive health in primary/preventive care settings.
Design Overview
This study is a multi-site randomized controlled trial of the MyPath reproductive health decision support and communication tool. Veterans in the intervention study arm receive a text message containing a link to the MyPath website prior to their visits. We assess outcomes after the visit, including whether reproductive health discussions happened and the quality of provider-patient communication.
Status
Data collection ongoing
Impact Statement
MyPath is a novel, patient-facing reproductive health decision support tool being tested using a scalable, low-touch dissemination strategy.
Associated Publications
Callegari LS, Nelson KM, Arterburn DE, Dehlendorf C, Magnusson SL, Benson SK, Schwarz EB, Borrero S. Development and Pilot Testing of a Web-Based Reproductive Decision Support Tool for Primary Care. J GEN INTERN MED (2021). https://doi.org/10.1007/s11606-020-06506-6
Understanding Reproductive Healthcare Experiences and Needs of LGBTQ Veterans Able to Become Pregnant
Principal Investigator
Lisa Callegari, MD, MPH
Funding
VA Puget Sound Facility Research & Development Seed Grant
Background
Many LGBTQ persons are able to become pregnant. These individuals have a full range of reproductive desires, experiences, and healthcare needs but traditional reproductive health care models often fail to make efforts to include the unique needs of these groups.
Design/Overview
Qualitative interviews with LGBTQ Veterans able to become pregnant about past experiences and preferences about discussing their reproductive goals and receiving reproductive healthcare. We will purposively sample transgender men; nonbinary or genderqueer persons; and cisgender lesbian, bisexual, or other queer women.
Status
Project setup/planning
Impact Statement
This project will identify specific areas for further research and operational investment to improve the equity and quality of VA reproductive healthcare services for LGBTQ Veterans.