The Whole U Speaker Series: Fertility 101 - Tips & Treatment Options from the Experts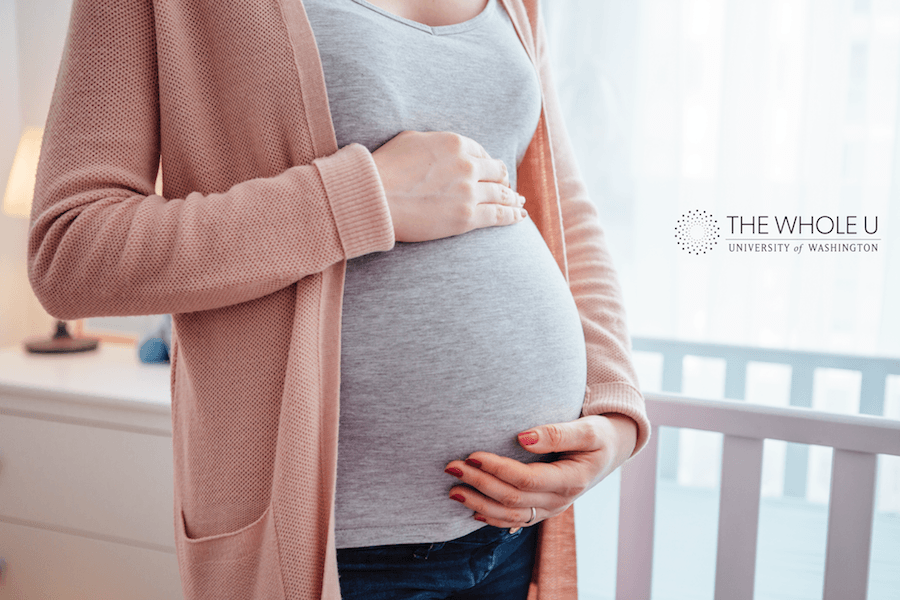 Sessions
| Location | Date | Start Time | End Time |
| --- | --- | --- | --- |
| Alder Hall Auditorium | 03-04-2020 | 3:30 p.m. | 5:00 p.m. |
Description

Trying to conceive? On Wednesday, March 4, The Whole U invites you to hear from a panel of fertility specialists for a special discussion about getting pregnant. The panel is made up of three doctors, a nurse, and a nutritionist—all UW Medicine experts. They'll walk you through the fertility basics, explain how they use diagnostic tests to identify problems, and share how major fertility treatments can solve different issues along the way.

If you're thinking about building a family one day, planning a pregnancy, or if you've been trying unsuccessfully to conceive, this panel will help you understand more about your fertility. Join us from 3:30 to 5:00 p.m. at the Alder Hall Auditorium. Spouses/partners are welcome to attend too.

You'll gain answers to the following questions and more:
What fertility myths belong in the past?

What are the chances of getting pregnant each month?

Do age and weight factor into getting pregnant?

How should you time intercourse for pregnancy?

How long should it take to conceive?

When should you see a doctor for help?
Additionally, The Whole U and UW Medicine are excited to announce a new discount with Reproductive Care at UWMC-Roosevelt (Fertility Clinic). Click here to learn more!
Host
Annie Kuo, MSIMC, is Ambassador for RESOLVE: The National Infertility Association and Director of Marketing Communications in the UW Department of Obstetrics and Gynecology. As a RESOLVE volunteer, she led the Infertility Advocacy Day training in Washington, DC for three years and supported hundreds of Seattle patients through monthly support groups from 2015-2019. She brought the ART of Infertility art exhibit to Seattle Center in 2017, appeared in the documentary "Don't Talk About the Baby," and continues to raise infertility awareness by writing and public speaking. Annie is now active on a core team working to remove barriers to infertility care in Washington State.
Moderator
Genevieve S. Neal-Perry, MD, PhD, is a board-certified reproductive endocrinologist and gynecologist. A professor of Obstetrics and Gynecology, she directs the UW Reproductive Endocrinology and Infertility Center. This April, Dr. Neal-Perry relocates to Chapel Hill, NC to begin her tenure as Chair of the University of North Carolina's Department of Obstetrics and Gynecology. Her parting gifts to the UW community include a number of modern family-building programs at University Reproductive Care and a fertility package discount through the Whole U.
Panelists
Charles (Chip) Muller, PhD, HCLD, is Director of the Male Fertility Lab at UW Medicine. His clinical andrology lab provides tests for subfertile men, processes testicular samples for sperm retrieval, and manages research and clinical trials of potential contraceptive agents, environmental toxins, and new pharmaceuticals which may have adverse effects on sperm function. Muller collaborates extensively with Drs. John Amory and Thomas Walsh who see patients at the UWMC-Roosevelt Clinic. With 40 years' experience in reproductive and developmental biology and eight years' experience in clinical trial management, Muller was part of the new human IVF program from the start. For 10 years, he was Director of the human andrology lab in the Department of Obstetrics and Gynecology and is now a Senior Lecturer in the Department of Urology.
Christopher N. Herndon, MD, is assistant professor of Obstetrics and Gynecology and associate medical director of the IVF program at UW at University Reproductive Care - Roosevelt. He is board-certified in reproductive endocrinology and infertility. Recognized as an early leader in the movement to expand access to fertility care, Dr. Herndon has actively participated in several working groups such as those through the World Health Organization, American Society for Reproductive Medicine and RESOLVE: The National Infertility Association. He has founded and led clinics to provide access to care for less affluent communities and worked to develop simplified and less costly approaches to IVF.
Emalee R. Danforth, CNM, MSN, is a nurse practitioner at University Reproductive Care - Roosevelt and a teaching associate in the Department of Obstetrics and Gynecology. She enjoys working with all variations of family, including single women and LGBT persons. Dignity and informed consent are guiding principles of the care Danforth provides. Danforth received her graduate midwifery training at the UW. Her clinical and research interests include polycystic ovarian syndrome, ovulatory dysfunction, infertility evaluation, fertility optimization and all forms of non-IVF infertility treatments.
Judy Simon, MS, RDN, CD, CHES is a registered dietitian nutritionist and health educator in Women's Health and adjunct faculty for the Department of Nutritional Sciences at University of Washington. Judy specializes in medical nutrition therapy for reproductive health. She speaks nationally on nutrition and fertility, culinary medicine and eating disorders. She is a Fellow of the American Academy of Nutrition and Dietetics.
If you cannot make this panel but would like to be emailed the video recording, please click here to let us know.